On 11th September and 15th October 1996 a few Consuls met and they decided to form an Association so that the Honorary Consuls appointed by several Countries to Sri Lanka will have a representative body. This idea was mooted by Al Haj. Col. A.M.M. Fareed J.P. the Honorary Consul for the Hashemite Kingdom of Jordan along with Mr.Berty Wickramapala, J.P. the Honorary Consul for Republic of Chile, Mr.H.Chitru Peiris the Honorary Consul for the Republic of Poland, Mr.M.Ansar Jabir the Honorary Consul for Lithuania and Mr.Al Haj.Afzal Marikar, the Honorary Consul for Pakistan. The Association was to be an affiliated member of The Federation Des Crops Et Association Consulaires (F.I.C.A.C.) as per the Copenhagen Consular Declaration of 2nd October 1982.
About Sri Lanka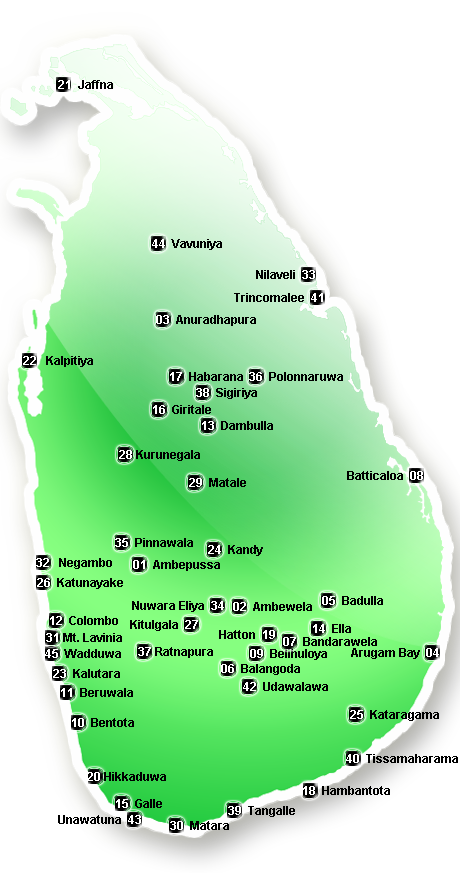 Set in the Indian Ocean in South Asia, the tropical island nation of Sri Lanka has a history dating back to the birth of time.  It is a place where the original soul of Buddhism still flourishes and where nature's beauty remains abundant and unspoilt.
Few places in the world can offer the traveller such a remarkable combination of stunning landscapes, pristine beaches, captivating cultural heritage and unique experiences within such a compact location.  Within a mere area of  65,610 kilometres lie 8 UNESCO World Heritage Sites, 1,330 kilometres of coastline – much of it pristine beach – 15 national parks showcasing an abundance of wildlife, nearly 500,000 acres of lush tea estates, 250 acres of botanical gardens, 350 waterfalls, 25,000 water bodies, to a culture that extends back to over 2,500 years.
This is an island of magical proportions, once known as Serendib, Taprobane, the Pearl of the Indian Ocean, and Ceylon. Discover refreshingly Sri Lanka!
More Details, click here